Careers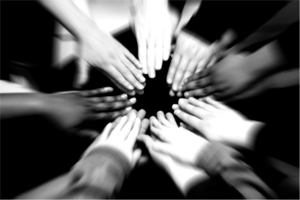 YWCA Hartford Region offers challenging careers that come with the satisfaction of knowing your work makes a difference in the community. We strive to pay employees equitably and competitively. Supporting this goal is a compensation package of salary and benefits designed to attract, retain and reward valuable employees. 
YWCA Hartford Region is dedicated to eliminating racism, empowering women and promoting peace, justice, freedom and dignity for all. YWCA Hartford Region is an Equal Opportunity Employer committed to diversity.
We frequently update these postings, so please check this list regularly.
Positions Available
Preschool Head Teacher

Join our newly formed Early Learning team as we create exciting new professional development opportunities for all staff. You will be trained on the new Project Approach Curriculum, work with an instructional leader and have the ability to assist with professional development training. Must have Bachelors Degree and 2 years experience in a Preschool classroom.
Part-time employees are eligible for some benefits. Full-time benefits includes:
Health Insurance - A group medical plan and group dental plan offers comprehensive coverage to eligible employees and their eligible dependents.
Long-term Disability - Eligible employees receive company-paid long-term disability insurance.
Short-term Disability - All eligible employees may elect short-term disability to cover the employee for 12 weeks, if disabled. This is an employee-paid option.
Life Insurance - A company-paid group life insurance plan is available to eligible employees. Employees may purchase additional life insurance for themselves and their eligible dependents.
Time Off From Work - Eligible employees receive ten paid holidays per year, paid vacation and personal time, as well as paid sick time.
Retirement Plan - All eligible employees are enrolled in a non-contributory pension plan after two years of employment.
Childcare Discounts - Employees receive discounts on childcare offered at YWCA Hartford Region.