Stand Against Racism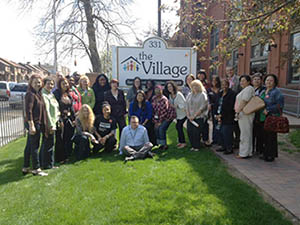 What is the Stand Against Racism™?
The Stand Against Racism™ is a movement of YWCA which brings together like-minded organizations that share in our vision of eliminating racism and celebrating the richness of diversity. By inviting community organizations to partner with us, we expand the impact of this vision, attracting hundreds of thousands of participants.

The annual Stand Against Racism™ which takes place the last Friday of April encourages conversations across diverse communities in the USA.

Imagine...

The power of our unity, throughout the country, as we raise our collective voices to rid our society from the plague of racism, and until the day when racism is eliminated, we have a lot of work ahead of us!
---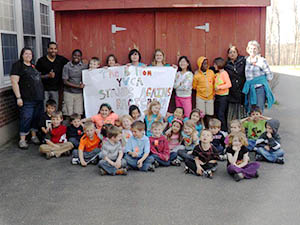 Becoming a Participating Stand Against Racism™ Site

We invite organizations and groups of any size to become a Participating Site of the Stand Against Racism™ by hosting a "Stand." A "Stand" is an event, private or public, hosted by your organization/company/school/church where participants gather to take a pledge to Stand Against Racism™ .

Learn more about becoming a Participating Site, by clicking here.

---
2017 Participating Stand Against Racism Sites
Thank you to all of our participating sites!
Aetna
Balebe
Berlin High School
Bloomfield High School
Bold & Beautiful
BSL Education
Capital Community College
CHR and Bare
Citadel of Love
City of Hartford Court of Common Council
Clothiers Warehouse
Community Health Resources
Connecticut Women's Education and Legal Fund (CWEALF)
Covenant Preparatory School
CSH
D & L Catering
Don't Forget to Say Your Prayers Int'l
East Hartford Middle School
Eldridge24
Everyday Democracy
Fit Body Boot Camp
Hair Contour
Hartford Performs
Harriet Beecher Stowe Center
Heavenly Breeze
High School Inc.
Holiday Hats
Holloway Lawn
Hot Spots Cuts and Shaves
It's My Money
Juiced Up Juice Bar
Juicy J
KNC Associates
Males of Hartford
Minority Inclusion Project
NAFI-CT
National Conference for Community and Justice (NCCJ)
Open Communities Alliance
Operation Fuel, Inc.
Our Piece of the Pie
Project Resiliency Movement
Raw Designs
Robinson & Cole LLP
Shanta's Vintage Boutique
The Alliance
The Discovery Center
The Phoenix Companies, Inc.
The Village for Families & Children
Travelers
TSKP Studio
Uptown Barber
Uptown Studio
Urban League of Greater Hartford
Windsor High School
Women's Institute
YW Kidslink Sites
YWCA Early Learning & Childcare Centers
YWCA Hartford Region